Sağlık Turizmi Birimi/Health Tourism Unit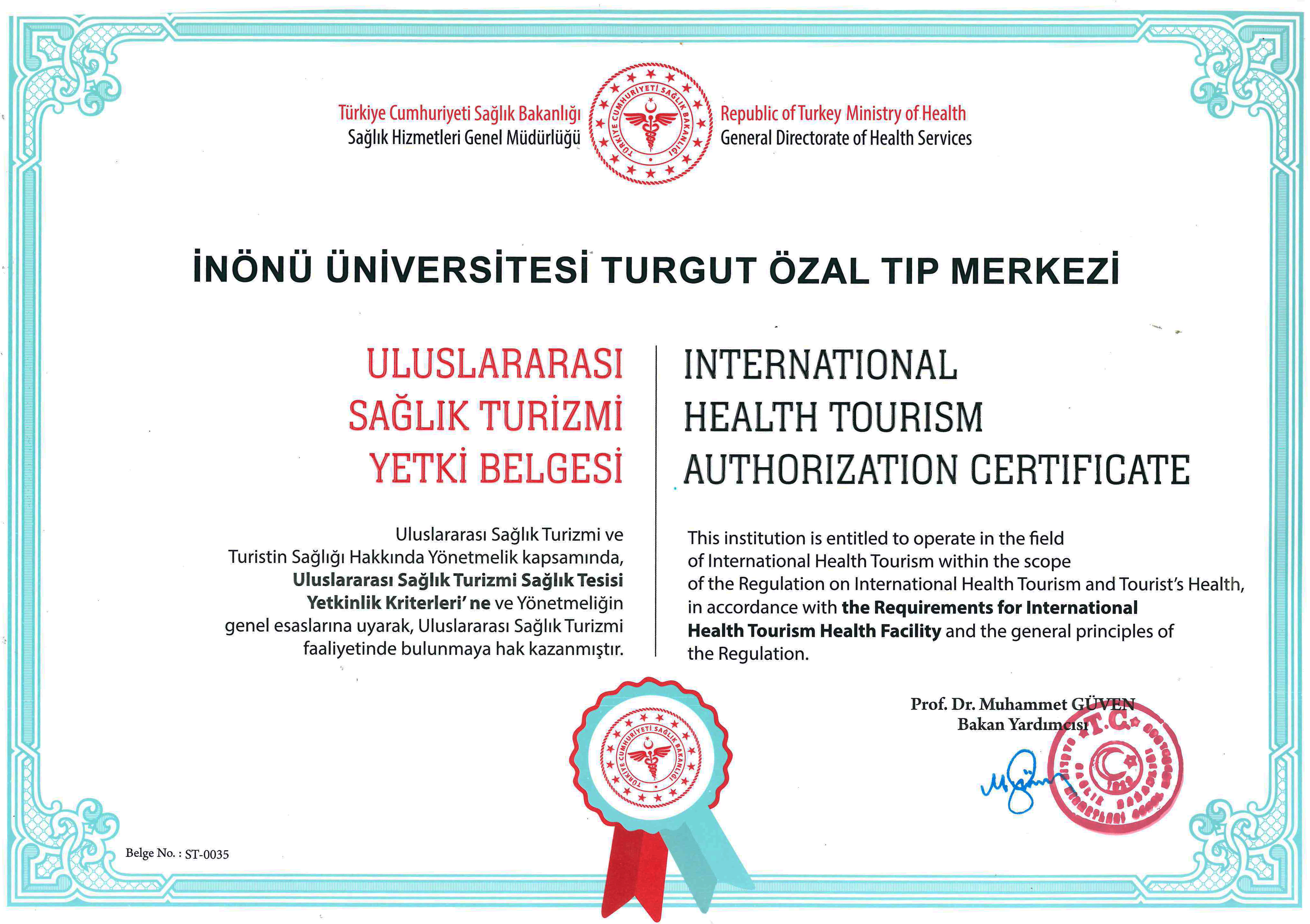 ---
Sağlık Turizmi kapsamında hastanemize gelen hastalarımız için kampüs içinde konaklayabilecekleri eşyalı evlerimiz mevcuttur.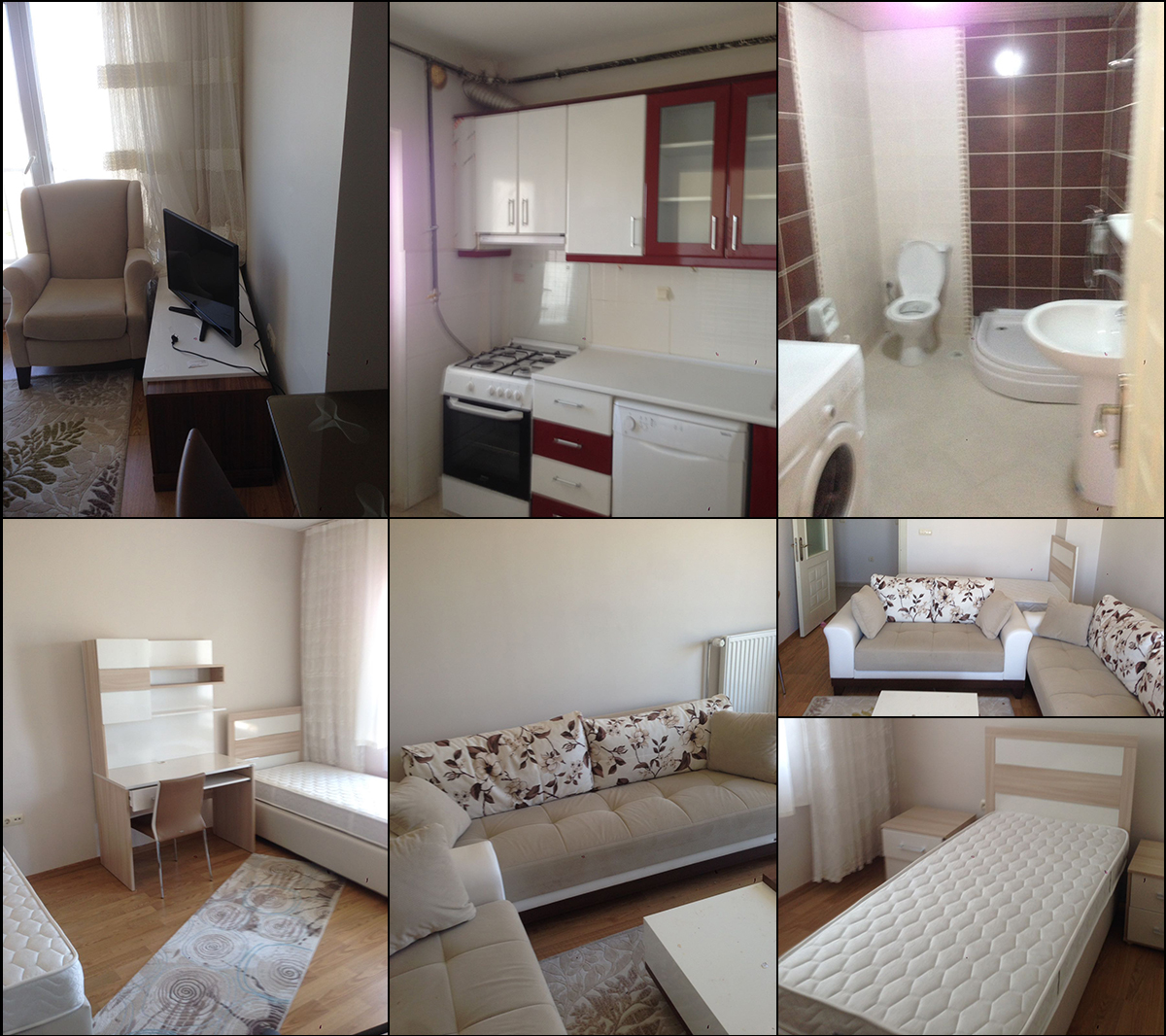 Doç. Dr. Adil BAŞKIRAN
Inonu University, Turgut Ozal Medical Center
Head Doctor
adil.baskiran@inonu.edu.tr
INONU UNIVERSITY TURGUT OZAL MEDICAL CENTER
---
Turgut Ozal Medical Center was put into service in 1996 and built in 24.000 m² with a total area of 154.500 m2.
There are total of 38 operating rooms and a total of 1352 beds capacities in 15 different branches including 286 intensive care beds.
Liver transplant institute and liver transplant hospital in Turgut Ozal Medical Center started services in 2016. Especially liver transplant, kidney transplant, small intestine transplant, corneal transplant, cochlear implant, advanced cancer surgeries, and oncology diseases are successfully performed in Turgut Ozal Medical Center.
Oncology hospital, which has been projected and approved at the beginning of 2017, will be on service in a short time.
There are 10 laboratories in total in our medical center, and all tests are carried out without going to the other external centers.
The hospital has 200 bedded guest houses for patient companions from outside of the province.
As of 2017, 105 professors, 597 academicians and 2506 administrative staff work at Turgut Ozal Medical Center.
---
Address: Inonu University Turgut Ozal Medical Center
Malatya-Elazig Road 10th km / Malatya-Turkey
Tel: +90 422 341 06 60
E-mail: healthcare@inonu.edu.tr
Web: http://totm.inonu.edu.tr
-------------------------------------------------------------------------------------------------------------------------------------
Inonu University was founded on 3 April 1975 with two faculties; Faculty of Basic Sciences and Faculty of Education. As large as 700 hectares, the campus is located on about 12 km. away from Malatya city center. The main campus hosts some of the faculties, vocational schools, administrative bodies, social facilities, and Turgut Ozal Medical center.
TURGUT OZAL MEDICAL CENTER
Turgut Ozal Medical Center was built on 155.000 m² in 1996 under the auspices of Turgut Ozal, the 8thth President of Turkey. Its wide range outpatient clinics serve nearly 3,000 patients daily. Total inpatient bed capacity is increased to 1352 beds over 21 years in 2017. In total, 64874 operations have been performed in all surgical fields. Our center is approved by the Turkish Standards Institution within the scope of TSE EN ISO 9001:2008 Quality Management System, TS 18001 Occupational Health and Safety Management System, TSE EN ISO 14001 Environmental Management system and TS ISO 10002 Customer Satisfaction Management System.
Areas of Excellence
Internationally renowned, talented and competent team in the fields of liver surgery, kidney surgery and E.N.T. committed to deliver excellent healthcare in the challenging fields of medicine.
Liver Transplantation
Kidney Transplantation
Cochlear Implantation
Bone Marrow Transplantation
Cornea Transplantation
Among the centers that perform liver transplantation, Turgut Ozal Medical Center is the second liver transplantation center in the world. Among these hospitals, our center performs the highest rate of live donor liver transplantation (80% of total liver transplantations).
Liver Transplantation
We established liver transplantation institute and liver transplantation hospital. This facility has 152 patient beds, including intensive care units and transplantation operation rooms. We deliver care to the patients from all over the world especially from African Subcontinent, Asia and Gulf countries.
Our center has the leading surgical team in the live donor liver transplantation with a total of 1925 successful transplants. This rate ascends our center in the top rank in Turkey and Europe. Turgut Ozal Medical Center Organ Transplantation Unit abides the rules; ethical and moral standards declared by the Transplantation Society and the International Society of Nephrology.
SOME OF OUR EXCELLENT TREATMENT EXAMPLES
OPERATION
Liver Transplantation
Cochlear Implantation
Kidney Transplantation
Bone Marrow Transplantation (Autologous)
Bone Marrow Transplantation (Allogenic)
Child Bone Marrow Transplantation
Other Areas
Percutaneous valve surgery
Coronary by-pass operation
Valve replacement operations
Vertebral scoliosis / kypho scaliosis
Corneal transplantation
In vitro fertilization
Burn care and reconstruction
Cancer diagnosis and treatment
PET/CT -LINAC
Tomotherapy
Child Bone Marrow transplantation
Patient Care
The optimum care is provided with compassion and comfortable ambiance for patients and their families at our medical center in Malatya, Turkey.
We have been committed to serve our patients with state-of-the-art technology.
Location
Turgut Ozal Medical Center is conveniently located at 30 minute driving distance to the Malatya International Airport (MLX)
Ambulance helicopters are frequently used for emergent cases
Bone Marrow Transplantation
The bone marrow transplantation is relatively a new technology that replaces healthy system cells with unhealthy ones this can even cure the deadly diseases. Turgut Ozal Medical Center Bone Marrow Transplantation unit performs autologous and allogenic transplantations successfully.
Other Procedures
Balloon angioplasty, radiological interventions, thrombolytic treatments, stent implantation procedures, efficient treatment methods of aneurysm.
Intensive Care Units and Patient Rooms
Our intensive care units are very well isolated. They are elegantly decorated, providing privacy, and reduced environmental stressors.
Turgut Ozal Medical Center offers luxurious rooms and suites feature amenities such as flat panel televisions, and recliners for overnight quests. Same suites offer internet access, satellite television and panoramic views of the beautiful apricot orchards. Luxury rooms and/or suites are subject to availability.
Hotel
The newly built quest house is a 68-room hotel, situated in the walking distance of the Turgut Ozal Medical Center. Special needs for the families of our patients have been considered and they will enjoy a complimentary breakfast in warm and comfortable environment. Rooms have two beds, refrigerators, flat screen TV's, and barrier free rooms are also available.
Patient satisfaction
There are many vital factors that associate with the patient satisfaction. We strive to improve the quality of health care to our patients in the concept of Turkish hospitality. In addition, we continuously increase our service quality and aim to accredite Turgut Ozal Medical Center by institute of quality and accreditation of health services of Turkey.
Your satisfaction is our success.
Turgut Ozal Medical Center

Established in 1996

Bed Capacity

1352

Medical Units for international patients

Liver Transplantation –Kidney Transplantation

Obesity Surgery-Cochlear Implant-Small Intestine Transplantation-Advanced Cancer Surgeries-

Bone Morrow Transplantation (Adult and Children)

Scoliosis-IVF –Pancreas Transplantation

Hydrocephalus Shunt Operations

International Accreditation

Health Quality Standards (version 5) by Ministry of Health

Health Accreditation Standards by International Society for Quality in Healthcare (ISQua)

International Achievements

The second grade in the life-saving liver transplantation in the world

Number of international patients (2016)

184

Available Languages

English-Arabic-Russian

Hospital Services

Airport Transportation,

2+1 Flats

4 Stars and 5 Stars Hotels

International Patients

Contact Information

Telephone:+90 422 34100660 - 2014

Email: healthcare@inonu.edu.tr.

Distance to Airport

35 km